Harrison Township, MI Plumbing Services
Shoreline Companies
Since 1978, Shoreline Companies of Harrison Township, MI has been offering plumbing, kitchen, and bath services. Servicing the Tri-County area, we specialize in sewer and drain cleaning as well as new construction services. Whatever your plumbing or installation needs, we are prepared to give you exceptional service at prices that you can afford.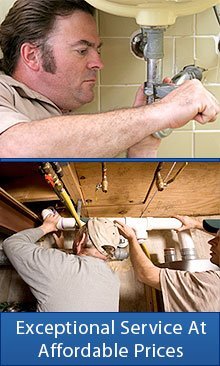 Our Plumbing Services Include:
Sewing cleaning
Drain cleaning
Removal of fats, grease, oils, and roots
In-line video
Jetting service
Medical and gas piping
Radiant heating
Our Contractor Services Include Repair And Installation Of:
Showers
Sinks
Tubs
Faucets
Hot water heaters
Tiles
Garbage disposals
Tankless water heaters
Insta-hots
Our friendly and professional staff is here to answer any questions you may have about our company or services. Our technicians are Backflow certified, and we service both residential and commercial clients.
Contact Shoreline Companies today at 586-463-3060 for more information.
Methods of Payment: